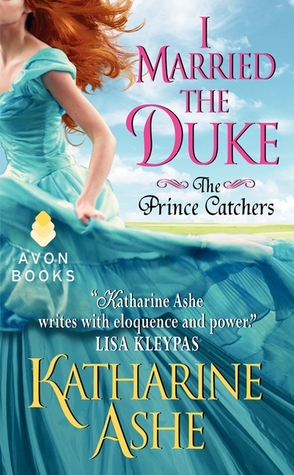 * first in a trilogy *
Once upon a time, three sisters find themselves standing in front of a gypsy. She tells them one of them will marry a prince and afterwards they will learn the truth about their past.

Arabella's determined to marry this princes, learn about their past, and save her sisters. When she has an opportunity to take a job helping a princess navigate society, she leaps at it. She just needs to find a way to travel to the position.

Arabella enlists the help of a sea captain. She doesn't know his true identity, but he's the only one willing to help her. The attraction between them is palpable - but she's holding out for a prince. She can't help how her heart feels and when Luc gets hurt, she must sacrifice her future for him.
My Thoughts: I loved this book. Arabella was sweet, thoughtful, smart, and loyal. She had a good heart. Plus she was feisty. I loved her banter with Luc. I enjoyed Luc. He has plenty of secrets about his family life and why he's interested in Arabella. I liked watching the secrets unfold. I quite enjoyed the secondary characters. They were funny, smart, and entertaining. I loved the snippets of Arabella and her sisters. I'm looking forward to learning more about them too.
Cover Thoughts: Lovely
Source: RWA signing
Final Thoughts: I adored this book and can't wait to read the rest of the trilogy!
If You Like: