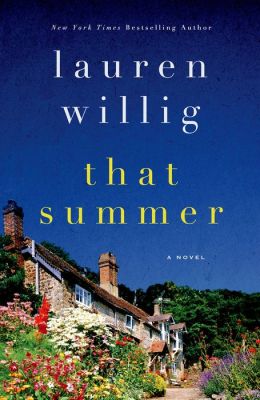 When Julia inherits a house in England from her mother's family, she's stunned. Her mother died when she was young. Her father and her moved to New York City and never looked back. She has very few memories of England and none of her family. Since she lost her job six months ago, she has no excuses not to travel across the pond. She finds angry family members - unhappy that she has the house.

The story weaves back and forth from present day to the mid-1800s where Imogen met and married. Her marriage is far from perfect and far from her expectations.

The two women attempt to figure out their lives - who they are and where they want to go next.
My Thoughts: I love how Willig masterly weaves together the past and the present in each of her novels. I'm always learning something. In this book, I loved learning more about the art of the time-period. Even though the main artist isn't real, it could have been. As someone interested in art history, I really enjoyed the past story. I especially liked how the past came into the present story. I liked how Julia came over determined to sell the house, but ended up falling in love with England. A fantastic summer read that kept me thinking about changing the future and hope.
Cover Thoughts: Cute
Source: My Library