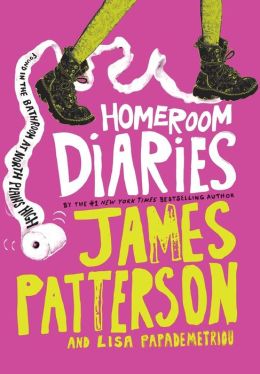 Cuckoo had an emotional breakdown, which landed her in a mental institution for a few days. Now since her mother abandoned her, she's been staying with a neighbor. School isn't great either - but she does have a fantastic group of friends.





She and her friends are determined to create a better atmosphere in their school with Operation Happiness. Plan after plan fails, but Cuckoo isn't about to give up. She knows that the nations can come together and makes the school more livable - that is until someone take a prank way too far.





Why do people suck so much and can they ever change?
My Thoughts: I wasn't not expecting this book to be so dark and to cover so many topics. I felt horrible and proud of Cuckoo for most of the book. I loved her inner strength and her determination Of course I loved her bookish ways and the recent books that popped up during the book. I liked the blend of the diary format with the drawings. The format is perfect for venting feelings and for Cuckoo to show us how she feels. Bullies - unwanted sexual advances - suicide - mental health - parental abandonment - this book packs quite the punch and makes your root for the Freakshow.
Cover Thoughts: When I looked at the pink - I thought it was going to be a much lighter kind of book
Source: Sent for review