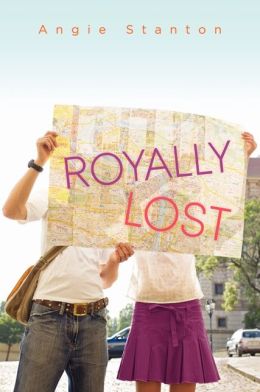 Becca isn't interested in playing happy families on a trip through Europe with her brother, her father, and her step mother. She's miserable until she meets a boy. Even though he's not on the tour, she keeps bumping into him.

When they decide to hang out, it's not long before Nikola and Becca fall for each other. Nikola starts following the tour, giving them more time together, but he has a a secret.

He's not your average guy, he's actually a prince. Nikola's angry at his parents and annoyed at having his entire life already planned out. He needed to get away for a few days, so he slipped away without telling anyone. What will happen when the media catches up with them?
My Thoughts: I loved how Nikola wanted his freedom to choose his own path and maybe to change the country's strict rules. I like how he spend time on the bike following the tour. I liked Becca (although at times, I think she was too dramatic). I liked the tourist moments where the two of them explored Europe together. A fun summer romance set in Europe about finding yourself, figuring our your future, and understanding your family better.
Cover Thoughts: Love it
Source: My Library