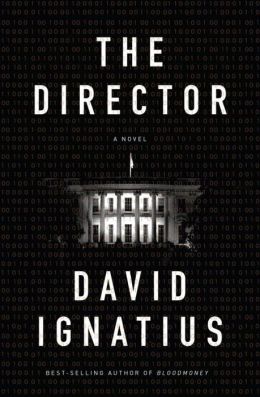 Graham Weber might just be what the CIA needs. As a new director, not from within the agency, he could shake things up or he could help sink the agency even further.

The former director's under investigation and Weber's happy to provide the company with fresh blood. Less than a week into the job, a young man enters an overseas office claiming there's a mole in the agency and no communication's safe.

Before they can send some one to extradite him, he turns up dead. Now Weber's not sure who to trust. Can he trust the hacker who's been turning heads and introduced him to the CIA? Weber doesn't have much of a choice. He has to do something - and Fast.
My Thoughts: A fun adult spy thriller that reminded me of 24 (the computer jargon made me think of Chloe O'Brien - I didn't understand it all, but I got the gist of it). Double crosses, betrayals, secrets, and deceptions made this book fascinating. I liked learning more about the CIA and how it works. I like Weber - who flounders a bit, but tries to help the agency in the best possible way. I like how he goes about his business - not quite in the shadows, but not in the light. I liked learning about the hacker culture and how they operate.
Cover Thoughts: Great
Source: Sent for review