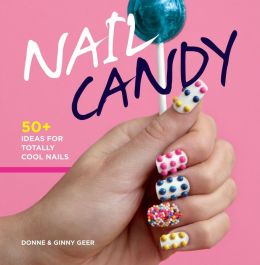 A really fun book with all kinds of great ideas for your nails. I've never been one for more than just a plain color on my toes, but this book inspired me to try something new and fun! I like how they talked about how to take care of you nails and how to start creating fabulous nails.
Here are some of my favorite ideas from the 2104 Quick Pick Reluctant Reader choice from YALSA:
Sassy seams, tiny tuxes, monster mouths, laser show, out of this world, headlines, china girl, and turquoise.