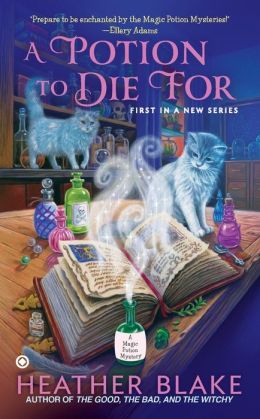 Carly Bell Hartwell makes healing potions. She's more in demand than ever until a dead body turns up in her shop with an empty potion bottle in his hand.

Now Carly's looking to clear her name and get her reputation back. In between asking questions, snooping, and breaking and entering - she has her hands full with family and relationship drama. Can she figure out the murderer before her reputation dies?
My Thoughts: a strong start to a new series. I liked the small town charm and how quickly gossip spreads. I liked the unfinished business between Carly and Dylan (the lead investigator for the case, who happens to be her ex-finace). I really liked the relationship between Carly and her cousin Delia. I can't wait to see what kind of trouble they get into next.
Cover Thoughts: Cute
Source: My Library.