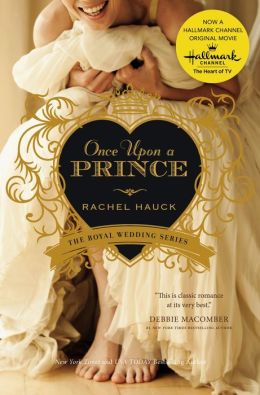 Susanna had her life all planned out - until her boyfriend returned from his latest tour and breaks up with her. After twelve years, Susanna never expected this.

She meets a man soon after who seems to make a habit of rescuing her. He's never told her the entire truth about him - that he's a prince.

When the truth comes out, Susanna's not quite sure what to expect. She never thought about marriage to Nate and it's impossible because of his country's laws. Could her heart still get bruised?
My Thoughts: I love reading about Royals and found this book while browsing at a different town library. I don't usually read Christian fiction, but I saw the blurb from Debbie Macomber and thought I'd try it. I really enjoyed it! I liked Susanna and her nosy noisy close family. I liked how she met Nate and the slow build of their relationship. I liked learning about Nate's country and the history behind it. A fun royal read.
Cover Thoughts: Love it
Source: the Library