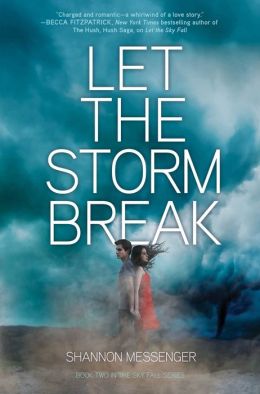 Vane's still wrapping his head around his new position. With

Audra gone he's worried about the future, his fighting activities, and his relationship status. He's having trouble keeping the lies straight, he can't sleep and his moodiness is wrecking everyone's plans.





Raiden gearing up for a big fight - and taking more power than he ever had before. When Audra stumbles across his hideout- she learns more about his torture of the wind than she ever wished to know.





With the wind in his pocket, do the Gales stand a chance against him?
My Thoughts: I really love this series - I love the idea of controlling the wind. As much as I love Audra and Vane - I really felt bad for
Solana. All her life, she's been on one track and then suddenly it's a dead end. I felt horrible Vane not being able to sleep, for the bond loosening, and for all the pressure put on him. And that cliff-hanger ending! Man I can't wait for the next one!
Cover Thoughts: Great
Source: My Library