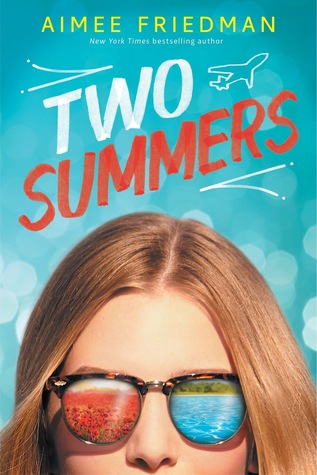 Just as she's about to board the plane, a phone call pulls away Summer's attention.

If she answers the phone, it's her father canceling her trip to France at the very last minute. Now she's stuck in her small town with a best friend who isn't thrilled at having her back. Summer feels lost and alone. She takes her aunt's college photography class and begins to look at the world in a new light until her world comes crashing down.

Or

If she ignores the phone, she travels to France. There's no one to meet her at the airport. Her artist father is in Berlin for the next two weeks. Summer stays at his house with artists, At first she's scared but soon she starts exploring with her new boyfriend. Until her world comes crashing down.
My Thoughts: A YA version of the movie Sliding Doors where either path could be the true path. I adored this book.
I love how in both scenarios Summer grew and changed, allowing herself to let go. I like how she explored her world, both in New York and in France. I loved reading about her taking pictures and how she realized that she too was an artist.
In both scenarios the moment that rocked her world changes everything and I like how it happened. I liked her aunt and her mother. I liked her interactions with Hugh and Wren. Even Eloise grew on me. This book made me want to travel to France and take more pictures.
Cover Thoughts: Fun
Source: I won an ARC
Final Thoughts: This summer read is perfect to read by the water. Be sure to grab it this summer.