Welcome Lori

We're days away from The Circle of Jinn being released (how exciting!). Have you read the first book, if not there now you can binge read them starting next Tuesday.

Thanks for chatting with me!
What made you want to write about a genie?
I didn't set out to write about a genie. It all happened organically. I had finished writing my first ever manuscript and was beginning to query it. And while I was in the trenches, I knew I wanted to write something else. I knew it would be a young adult book, and I was actively searching for a topic but hadn't found one yet. Then I heard a news report about an earthquake in Turkey. This was in 2011. It was an awful earthquake with people trapped in the rubble for days. This news report was about a mother and her infant, two week old, baby who were pulled out alive. They both survived. That baby's name was Azra. As soon as I heard this name, I knew I wanted to put her into a story and create a world for her. As I began to think about this area of the world, Turkey, the Middle East, North Africa, the Jinn popped into my head. Somehow I knew the term and the rest ran from there. I think it's a great example of how there are story ideas all around us if you just open your mind to them.
Was it harder to write the first book or the sequel?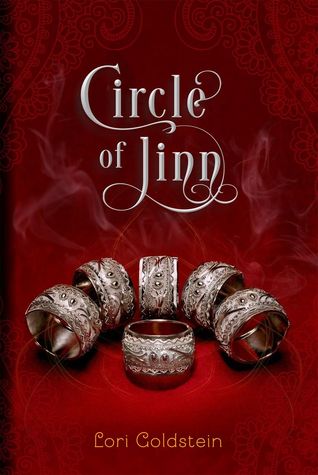 This is a really hard question because I have two sides to the answer. Initially I will say the first book was easier to write. It was all new and I loved the world and the characters, and I wrote it very quickly. After period of plotting for about 4 to 6 weeks, I then wrote the manuscript in two months. It kind of spilled out. But then the revising with harder, which I'm not surprised about since it was really only the second manuscript I had written. I got an agent pretty quickly with it and she had a fair amount of extensive revisions, all of which made the book better. But it's the opposite with the sequel. Even though I had a very strong idea of where the story was going and what I wanted to do with it, writing the manuscript was more difficult because it was under a deadline, because I now had an agent and editor and was no longer writing just for me, and all of that gets into your head as much as you try to stave it off. So the writing of the sequel was much harder and yet I had learned so much from book 1 that the revising wound up being much simpler and much quicker. Let's hope that the trend that continues!
I love the Read Local idea – what inspired this awesome project?
I am so proud of the Read Local project (www.lorigoldsteinbooks.com/read-local.
This came about because my good friend Jen Malone and I were talking about meeting local students and how so many of them seem to be in awe of meeting an author—as we would have been at that age. They don't see us as "normal people". We are casual and friendly and funny, and this surprised them. We wanted the students to understand that authors are all around them and that they can be an author too if they want to be. We thought they'd get a kick out of seeing just how many authors, big and small, come from the New England area, which is our home region, and one we are loyal to and proud of. Then we thought, how can we do this in a way that adds value for the students and their teachers and librarians? I don't know if you know anything about New England, but we love our sports teams. Fiercely. People are quite competitive. So the idea of creating this poster and encouraging students to "read local" but also amping it up and making it a reading challenge just naturally fell into place. Jen and I looped in our fellow authors Jen Brooks and Trisha Leaver, who are also both extremely active in the young adult community, and we spent many a day and night gathering facts information for the poster, editing it, getting it printed, stuffing it into envelopes, and mailing it out to more than 500 schools in the region. In addition, we had it available at librarian conferences and we hope to distribute it even more widely next year. It's gotten a tremendous response and we are so proud of it.
What's the weirdest food that you've eaten and loved?
Grasshoppers. Spicy, crunchy grasshoppers on top of sushi in Mexico. Weird and delicious.
What will you do on your book birthday?
Last year, release day was insane. As a debut author, there was so much excitement and nerves and pressure and I wanted to be active on social media and interacting with as many people as I could, and signing books in bookstores, and I spent hours driving around to do that, which was amazing. I plan to do it again. But not all in one day! So this time, my husband is taking the day off, and we are going to the spa for the morning. Then I'm going to sign books in some bookstores, go for a nice lunch, and head over to celebrate our joint release day with my good friend, Jen Malone, whose amazing middle grade, called
The Sleepover
, which is a MG spin on The Hangover movie (hypnotist is to blame), also releases on May 17. It's going to be a great day.
Are you working on a new project?
Yes I am. It's a contemporary and it is about a girl with a rare neurological condition that has prevented her from living a normal life and going to high school. She's finally able to do so, and the book follows her on this journey. Since it's written by me, there's still humor and friendships and themes of secrets and complicated relationships, and it's a complete departure from the Jinn world, and yet it has many of the same themes, including the idea of a girl struggling to fit in, find herself, and her destiny. Perhaps this says something about me as these are the stories I want to tell. It's nearing completion and am anxious to see what's next for it.