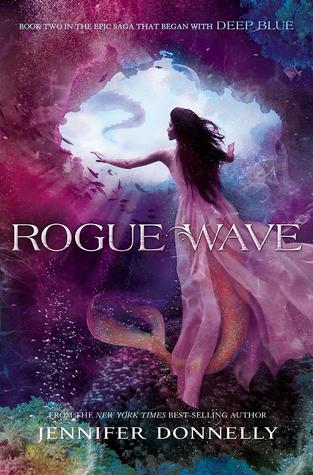 Serafina's still reeling from the attack that changed her life on the morning of her betrothal and recognition as the next ruler. Now she and five other mermaids search the realms for six talismans from the ancient world that could save their kingdom.

But they aren't the only ones looking for the talismans and they have less resources. Can they stay one step ahead of both danger and evil or is their kingdom doomed?
My Thoughts: I LOVED the sequel -it was fantastic with all the danger, plot twists, action, romance, friendship, and betrayals.
I love the strength of the mermaids searching for the talismans and how they grow to believe in themselves. I love how the other creatures band together to give them help against all odds.
I felt horrible for Neela and how her parents didn't believe her - but I do like how it brought into question mental health as well as taking the easy way out and not deciding anything or sticking up for your beliefs.
I loved moments that made me gasp and there were plenty of those. I can't wait to see what happens next!!!
Cover Thoughts: Awesome
Source: ARC sent for review