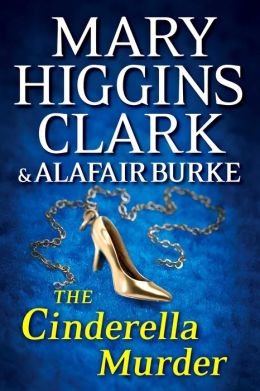 Laurie Moran create a reality show chasing down leads in cold cases. The first show was a success and she's hoping to duplicate her efforts.

She gets the green light to investigate the Cinderella Murder - the murder of a college student on her way to an audition that could change her life. So many questions from that night were never answered. Why was she found miles away from her car with only on shoe on?

Laurie hopes to interview all those close to Susan in hopes of finally solving the case, but it could be the last thing she ever does.
My Thoughts: I first discovered Mary Higgins Clark when I was in 7th grade and binge read many of her books. It's been a while since I've read one of her new books, but I'm so glad I returned to reading them.
I loved this start of a new series - it actually reminded me of reading Loves Music, Loves to Dance which is the first book I started with in seventh grade.
I liked the reality show twist and watching the interviews of all of the people in Susan's life. As usual, the multiple perspectives kept me guessing most of the way through the book.I liked learning about the character's past and seeing how they've changed in the present from the tragedy that struck their lives. I liked learning a little more about the acting and technology worlds. A great start to a new series that I can't wait to read more of.
Cover Thoughts: Perfect
Source: My Library