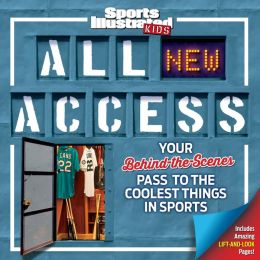 Tagline: A behind the scenes look at the coolest things in sports
Set-Up:
The book's divided into three categories: Athletes, Places, and Gear.
Athletes
: Facts about your favorites: from their pre-game rituals to what they like to do with their downtime to their favorite sneakers.
Cool Places
: building monsters trucks and cool baseball fields
Gear
: What does a hockey goalie really wear - plus cool history from Cooperstown and the making of a football
The Good:
The lift and look pages are awesome
Lots of facts
Great pictures
I like how it covers a variety of sports - from conventional to non conventional
The Bad:
There's nothing bad about this book
Overall:Perfect - Get this for the young sports fans in your life!
* Sent for review