This week's topic is book that made you want to visit their setting.
for Florence. I 've been there once, but would love to spend more time there.

Paris! I need to explore this city so much more
for Machu Picchu - I would love to see it
Ireland - I would love to visit Dublin and the countryside
Chicago and the hidden doors of Capone
Vermont - a resort in the winter in front of a fire and lots of snow on the ground
Spending a week on an artisan farm
Scotland - I've always wanted to go there, since I was a kid.
London - I've never been and need to go - one day!
Bonus: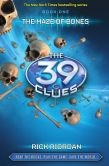 The entire series forces the siblings to see amazing place (I'd go without all the danger)
Where do books make you want to travel?