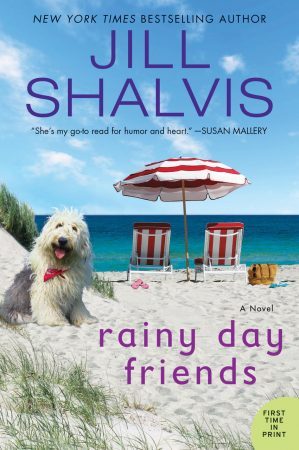 * Book 2 in the Wildstone series *
Lanie took a temporary job to get away from the pain in her life. Not the pain of losing her husband - but the pain at discovering the truth behind his life. The moment she walks into the winery, where she'll head up the new marketing campaign, she realizes that she's in over her head with the Capriotti family.

While they're all super sweet, they also want to know everything about Lanie. She's not ready to share her humiliation - especially not with Mark. He's a single dad of twin girls, with a great smile. If she's not careful, she could fall for him.

Lanie doesn't need more heartache, not when she's still trying to heal from the past.
My Thoughts: I adored this book, I didn't want it to end. I loved the banter between Lanie and Mark - and how she tried to keep everyone at arm's length. But also how that never worked. I really loved the Capriotte family and I hope we see so much more of them in this series. They really stole my heart - from the twins' antics to the gruffness of Mia. I really loved River too. I loved how Cora embraced everyone as family and how that all worked out. I can't wait to read more in this series.
Cover Thoughts: Adorable, but doesn't exactly fit the story
Source: My Library
Library Recommendation: It's Jill Shalvis - her books should be automatically purchased for public libraries.