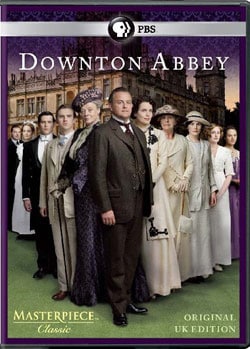 I meant to post this last week, but I ran out of time before heading to Nashville for the weekend. Here are my thoughts on Downton Abbey
This is an EXCELLENT series and quite addictive. I love the drama (hate all the backstabbing - but also enjoy it just a little), the romances, the friendships, and the relationships between the upstairs and the downstairs.
I don't have PBS, so I watched it on Netflix. I imagine it would be hard to wait in between the shows. I know the wait until Winter 2012 will be brutal.
The Likes:
Lady Sybill and her rebellious nature
Bates and Anna
Gwen and her desire to better her career
Mr Carson
Daisy
Branson and his interest in Lady Sybill
Violet, Dowager Countess of Grantham - for her snark, her wit, and her ability to change
The set - both the upstairs and the downstairs
Here's a look at
Highclere Castle
used during filming
The costumes (I think Mary has the best costumes most of the time)
The ending - so excited to see what will happen next (the new season takes place 2 years later)
The Dislikes:
How cruel the sisters are to each other
Thomas and O'Brien
All the backstabbing secrets
Daisy (how she's manipulated by Thomas)
The
PBS website
is also excellent - containing a family and servant trees, information about each character, and Q&As with the actors/tresses
If you like period dramas, I highly recommend this series.