Doomed Queens: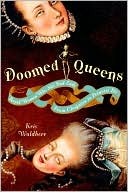 DOOMED QUEENS recounts the tales of numerous unfortunate queens.
Some of these women died unhappily in exile or imprisoned, while others met more unfortunate ends such as suicide
or assassination.
Readers will meet over fifty queens who met their doom. The time line of queens discussed range from the biblical
era of Athaliah to modern day Princess Diana. They are arranged by time periods and drafted in short and often
humorous biographical information.
How would their lives
have been
different if they had been male?
It's the perfect pick for Women's History month or
just a
wonderful, entertaining non-fiction book for those curious about royalty, or a perfect sidekick for a fairy tale or
royal novel.
Rogue's Home: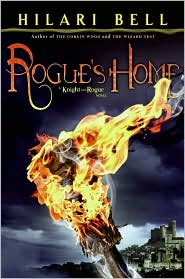 Michael and Fisk are on the road again, after their last adventure turned out sourly. A rider catches up with them,
delivering a letter from Fisk's family. He's desperately needed at home.
He returns on his own, hoping that Michael will not follow him.
Michael does follow
,
and his history shakes up the town. Fisk's brother-in-law has been falsely accused of
blackmail. His sister wrote Fisk home, hoping that he could help (specifically with his knowledge of criminals) clear
her husband's name.
Fisk and Michael start talking to the townspeople, but some
don't
like their questions. Someone sets fires, blaming
Michael, forcing him to lay low. Can Fisk discover who framed his family before the
citizens of the town
kill
Michael?


The sequel to THE LAST KNIGHT, ROGUE'S HOME is a medieval tale of mystery and action that will
captivate readers and keep them guessing until the end of the book.
Be Mine: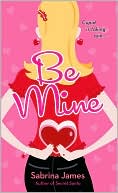 Jennifer has a bad habit of lying
whenever Claudia's around. Not only has she made up a fake boyfriend, but she's
agreed to bring him to Claudia's party on Saturday.
Now she has to find a boyfriend in a week and maybe compete for the school's most romantic couple.
She stumbles across the perfect boy: the heartbreaker. Revenge gets even sweeter when he's looking to settle a
score with Claudia, as well.
Can the two of them pull off a plan to teach the Queen Bee a lesson on romance?

This sweet, enjoyable romantic tale equals a cross between
Mean Girls
and
How to Lose a Guy in 10 Days
.
Going Too Far:
Meg pushes limits.

Right before Spring Break, she and her friends are found trespassing on a dangerous railroad bridge, under the
influence. They almost lose their lives.
As punishment, they must forgo their trip to Miami Beach and instead each spend a week riding with a trauma unit in
an effort to teach them a lesson.
Meg must spend the week riding in
a
police car with the officer who brought her in. She's unnerved to find that not
only is he a few years older than
she is
and that they once had class together - but
also
that
she's falling for him.
For Meg, the girl who doesn't plan anything and who runs away from any emotional ties, this week could spell out
her downfall.

Jennifer Echols deals with the limits of life and shocking everyone in GOING TOO FAR, a novel readers won't
want to put down.