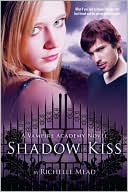 Rose still hasn't recovered from her last adventure outside school grounds. She's seeing the ghost of Mason. But she's not stupid enough to tell anyone -hallucinations are never a good sign. Plus with the guardian test happened, Rose needs to focus on her job. She's shocked to realize that she's not guarding Lissa for the assignment. Instead, she'll be guarding Christian - and she's not happy about it. Moments before they're attacked, Rose "sees" Mason, she freezes. Rumors about her are flying around campus from her freeze, to her unwillingness to guard Lissa's boyfriend to her mental health. What no one hits upon is her growing love for Dimitri. Why does life have to be so confusing and why does it seem she'll have to choose between the two people she loves most?
The third book in the Vampire Academy series is as addicting as the other books and will leaving you hanging, anxiously awaiting the next installment (Blood Promise coming out in July).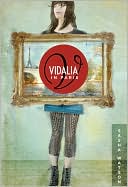 Vidalia finds herself traveling to Paris on an art scholarship for six weeks during the summer. When she gets there, she finds her family too busy to hang out with her. She's on her own for most of her vacation - which is fine with her, she's there to focus on her art anyways. Then she meets Marcus. At first, she doesn't like him, but then he seeks her out and she can't help feel flattered. He has different ideas about the rich, ideas that get her in over her head. Can she put aside her concerns and love with wild abandonment?
I really liked the art aspect of this book (which for librarians, makes it a great catch for Express Yourself). I also adored walking along the streets of Paris with Vidalia - and frequently wished I was there.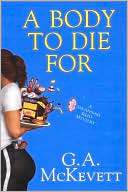 Savannah finds herself entangled with the country's leading fitness guru. Her husband's missing. When Savannah and Dirk discover his body, they start investigating. Savannah finds herself hoping to uncover flaws in the guru's story. She can't help it if she's unhappy with the woman who calls people "tub-o" That's not healthy for anyone, even for someone pushing people to lose weight. Soon Savannah's deep in secrets and trying to discover the truth. Can she uncover the murderer?
An adult mystery from a series that I adore. It's sort of a foodie mystery (without the recipes, but you can find one
here
). I admit that I do not like the new cover style as it does not fit with either the previous covers or Savannah herself. If you like these try also: Joanne Fluke and Diana Mott Davidson