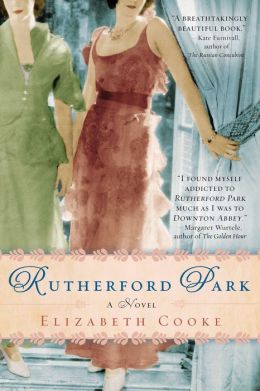 Rutherford Park is home to the Cavendish family - but it's about to be ruined.

Lady Octavia feels trapped in her house - even more so when she spies her husband kissing another woman.

A servant girl has a secret growing inside her and hopes for a better future - if not for herself then for her baby.

Harry lives the life of an heir - wandering, gambling, and pursing women.

On the eve of war, secrets come to light that could change everything.
My Thoughts: Stated as perfect for Downton Abbey fans, I found this book a little hard to get into. I had a hard time respecting the characters and caring about them, but in the end I needed to know how everything turned out. I do wish there had been more from the downstairs perspective. Overall, a good book for those looking for a historical read filled with family secrets and and drama.
Cover Thoughts: Cute
Source: Sent for review