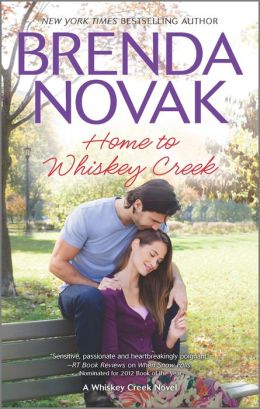 * 4th book in the Whiskey Creek series *
Addy broke the rules one time and snuck out to a party her sophomore year to celebrate with the graduating seniors at an abandoned mine. It cost her dearly.

Flirting with a group of guys turned deadly. That was the night the town mourned one of their golden boys. Addy knows how he died because she was there, but she never shared exactly what happened that night.

She's never been home since graduating high school - even to see her grandmother. Now her grandmother's health is failing her and for the first time, she's returned home. She's cautious about returning.

Turns out she's right to be cautious; she's abducted at night and throne into the mine. Battered and bruised, Addy's warned not to mention what happened all those years ago. What the men don't know is that Addy has no desire to share her account of that terrible night. Now her new bruises have people asking all sorts of questions - especially from the man who rescued her. Addy doesn't want to talk, but maybe Noah is someone she can finally trust.
My Thoughts: I adore this series - I love the small town charm and the group of high school friends that still meet for coffee.

Each novel focuses on a different member of the group, but I love hearing about the whole group.

Even though the subject matter was tough, I devoured this book. My heart broke for Addy - for what she went through as a teen and for what she's going through now. I can't believe she didn't confide in anyone - choosing to hide her feelings and run from the town as soon as possible. I loved her relationship with her grandmother. I loved watching her relationship progress with Noah.
I liked reading from Noah's perspective - both in terms of how he saw Addy and his friendship with Baxter. In following the series, it was nice to see Baxter share his true self with his best friend - even though it caused major tension in their relationship.
This book had many heartbreaking moments, but always with moments of hope or joy. I can't wait to read more from the Whiskey Creek series.
Cover Thoughts: Cozy
Source: Sent for review