This week is a rewind. I'm choosing Top Ten Books I Want To Reread

. I have a hard time re-reading books unless it's for a book club. There are SO many books that I want to read that i'ts hard to take the time to re-read something. Sometimes that's a problem in series books because I forget what happened previously. Usually instead of re-reading multiple books, I stop reading the series, which I hate! Part of it, I think is I don't want to the series to end. Either way, I need to get better at re-reading.
Secrets of the Immortal Life of Nicholas Flamel: I really love this series, but when I started reading The Warlock, I couldn't remember what happened before. I want to re-read the first four books and then read the last two.
Percy Jackson: I read the first three and LOVED them. The fourth book came out and I didn't snag it first. Then too much time went by and I forgot most of what happened earlier.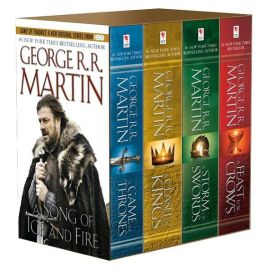 Song of Ice and Fire series: My husband and I have been reading Dance of Dragons forever...he reads them aloud and it seems we never carve out time for it. I also forget things that came before, so he spends time recounting the details that I've forgotten.